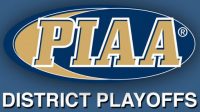 By Terry Toohey
Once Lower Merion opened up a five-point lead in the third quarter Tuesday night, Garnet Valley coach Mike Brown knew what was coming.
With no shot clock in Pennsylvania high school basketball, Brown knew the Aces would turn to their four-corners offense to try to chew up the clock in much the same way a football team does with its running game.
"We had the same idea," Brown said. "If we could have gotten a lead mid-to-late first quarter, we would have gone more four corners. Both teams are hard to guard on a spread-out floor and they're very good at it. They've been playing that offense for as long as I've been at Garnet Valley. You don't want to get behind because they play it well and they make foul shots. And at the end, who are you going to foul? They all make their foul shots so they're a tough team to get behind."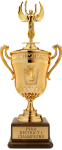 Lower Merion used its four-corners offense to stretch its lead to 10 points after three quarters and pull away for a 56-41 victory over the Jaguars in the semifinal round of the District 1 Class 6A playoffs.
The ninth-seeded Aces' reward is a home game in the district final. They will host No. 14 Abington Friday night. The Ghosts knocked off seventh-seeded C.B. West in double overtime, 56-54.