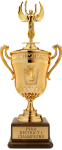 By Terry Toohey
From the start, Springfield was locked in defensively in its District 1 Class 5A semifinal showdown with Upper Moreland Saturday.
That's nothing new. As head coach Ky McNichol said after Wednesday's quarterfinal victory over Mount St. Joseph's, defense is the Cougars' "MO, our bread-andbutter." That reliance was on full display from the getgo in a 51-24 triumph over the Bears.
The top-seeded Cougars forced six turnovers on Upper Moreland's first eight possessions. Springfield only capitalized on one of the early miscues, but that would soon change. The Cougars had seven points off turnovers by the end of the quarter and would go on to score 25 points off 21 Upper Moreland giveaways to set up a championship showdown next Wednesday with second- seeded Harriton, a 46-43 winner over No. 3 Rustin in overtime.
It was the sixth time this season Springfield held an opponent under 30 points. The Cougars (19-0) allow just 32.5 points per outing.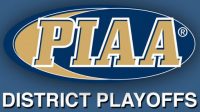 "We know that if we cause turnovers on defense the offense is going to come with it so we really focus on defense," said senior guard Mikayla Cox, who scored six points. "The offense is going to be there if we play good defense."
As usual, Cox and sophomore Lexi Aaron set the defensive tone, and sophomore Mia Valerio kept up that intensity when she came off the bench. Once the Cougars took a 4-3 lead, they never trailed again.
With Alexa Abbonizio (18 points) and Rachel Conran (15 points) leading the offense, Springfield slowly pulled away. The Cougars led 11-4 after the first quarter, 21-10 at halftime and 32-15 after three periods.
"We realize that our strong point is defense and we can win a game just with defense and we thrive off of that," said Valerio, who finished with four points. "If we continue to do that, then we're unstoppable."
Springfield attacked Upper Moreland with a halfcourt trap and extended to fullcourt pressure. The change in strategy was by design.
"Originally we thought to let them get it over halfcourt and then trap in the corners," Cox said. "But we figured that if we trapped right when they got the ball in we would cause more turnovers. We tried that out and it seemed to work so we went with that."
"That's something we put in this year and we have guards who really understand it and really bought into it," McNichol said. "When you have three guards who can defend like Mia Valerio, Lexi Aaron and Kayla Cox, three guards that can really get up and grind and make teams work and get five-second calls and pressure the ball like that, you can run a defense like that. Our personnel allows us to run that defense."
The Cougars were in attack mode once the Bears got the ball inbounds. Springfield double-teamed the ball at every opportunity, and the Bears struggled to get into their offensive sets. Even when UM was able to set up its offense, the Cougars didn't give the Bears much breathing room to get off clean looks Upper Moreland shot 28 percent overall (7-for-25) and 23 percent from 3-point range (3-for-13). Freshman Holly Gohl paced the Bears (13-5) with 11 points. Sophomore Emmyfaith Wood had six.
"They didn't do anything that surprised us, we just weren't capable of handling it well," Upper Moreland coach Matt Carroll said. "We saw that they were going to double-team us. We knew their guards were going to apply a lot of pressure, get up in your face and make it difficult to run any plays so it wasn't unexpected. At this point, I just think they're better basketball players than we are. You can't teach that and it was hard to overcome, especially in the first half."