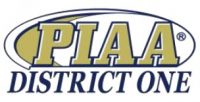 By Tom Ignudo
Abington senior guard Lucas Monroe was terrified.
After he fouled out with less than one minute left in the contest, Monroe watched Coatesville set up on offense with an opportunity to take the lead.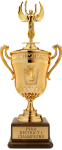 "That was probably the longest seven or eight seconds of my life," Monroe said.
But after about eight seconds and four shot attempts from the Coatesville boys' basketball team, Abington coach Charles Grasty felt relieved. Grasty's Abington squad beat Coatesville, 74-71, in overtime on Saturday at the Liacouras Center to win the District 1 6A championship for the third straight year.
"After Lucas fouled out, nobody hung their heads," Gratsy said.
"I don't know if this one meant any more than any of other ones, but tonight we get to celebrate this one," he added. "We worked our butts off for that. Coatesville's a very good team."
(click on this link for the full story)
Webmaster's note: The PIAA District 1 –  6A Championship game between Abington and Coatesville was our Game-of-the-Week and can be heard in its entirety below or on our Archived Broadcasts link listed in the menu at the top of our page.
Podcast: Play in new window | Download
Subscribe: RSS