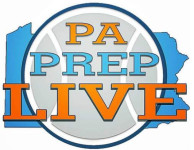 By Matt Smith
Garnet Valley coach Joe Woods likes to remind his players that fast starts are very important.
The cliche is you can't win a game in the first quarter, but you sure can lose it.
"Our only loss this year, to Villa Maria, was a Saturday afternoon after a Friday night game and we weren't ready to play. We got down 11-0 and we lost by 11," Woods said Saturday. "So, I've been preaching all year: you lose games in the first quarter, are you going to let it happen? Good teams are going to jump you. We want to jump teams."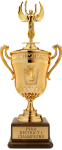 The Jaguars won the program's first District 1 championship Saturday at Temple University's Liacouras Center, 63-53, over Neshaminy. Twenty of the first 23 points were scored by Garnet Valley.
That's how you start a game.
(click on this link for the full story)
Webmaster's note: The PIAA District 1 –  6A Championship Girl's game between Garnet Valley and Neshaminy was our Game-of-the-Week and can be heard in its entirety below or on our Archived Broadcasts link listed in the menu at the top of our page.
Podcast: Play in new window | Download
Subscribe: RSS