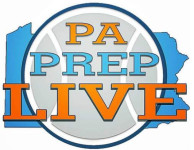 By Bob Grotz
Karell Watkins is putting up numbers that followers of Chester High boys basketball only dreamed were possible in the era of the 3-point field goal.The sophomore forward is averaging 20.3 points and 12.6 rebounds after erupting for 28 and 23 Friday to lead the Clippers to a 79-48 rout of Glen Mills and — stop us if you've heard this, people — sole possession of another Del Val League pennant.
Watkins got 20 points and 13 boards almost without breaking a sweat to stake the Clippers (14-4, 7-0) to a 23-point lead at the intermission Friday.
And the Bulls didn't go quietly, although they're not the power they once were, particularly in their building.
"Not too many people are averaging a double-double like our guy is," Chester coach Keith Taylor said. "I haven't seen that in a while. And he's doing it night in and night out."