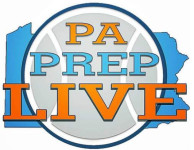 By Harry Chaykun
The Garnet Valley girls basketball team has accomplished quite a during the 2018-19 season, winning the Central League and District 1 championships and setting a school record for wins in a season.
With that in mind, head coach Joe Woods and his assistants would have to spend some time trying to remember a more complete game than the Jaguars played in their 62-40 PIAA Class 6A second-round victory over Bethlehem Freedom at Souderton High School Tuesday night.
"A game like that is really fun to play in," said senior center Madi McKee, who scored 13 points, grabbed 10 rebounds, had two assists, made one steal and chipped in with a blocked shot.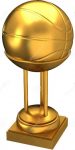 Woods was delighted by his team's offensive effort, which included 29-for-44 shooting (68.2 percent) from the field with 19 assists. The Jags' defensive work also brought a smile to the coach's face. Garnet Valley (27-1) gave up only 10 points in the first half, and Freedom's only two points of the second period came just seconds before halftime.
"They've been so unselfish, and they've been getting better every game," Woods said. "The five seniors have been together for four years. They trust each other. They set a school record for wins, and they're in the Elite Eight.