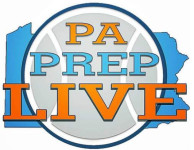 By Rich Flanagan
Tariq Ingraham sat on the sideline and watched as Nanticoke carved up the Bonner & Prendergast zone defense. A pass to the high post then a quick swing to Trojans point guard Nate Kreitzer for a 3-pointer. Two possessions later, a dump to the baseline forced the Friars defense to collapse and left Kreitzer open for the second of his five triples for the game.
The second team All-Catholic selection sat for much of the first half with foul trouble after having not played in the Friars opening round victory over Littlestown due to a busted lip. He had seen enough of Kreitzer and the Trojans carving up the Bonner & Prendergast zone.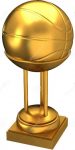 Ingraham scored 10 points in the second half to go along with nine rebounds and three blocks while Isaiah Wong broke out for 11 points after the intermission in addition to corralling nine boards of his own as the Friars rolled to a 70-52 win over Nanticoke in the second round of the PIAA Class 4A Tournament at Freedom High School.