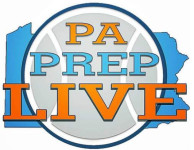 By Austin Hertzog
The 18-point lead the Cardinal O'Hara girls basketball team had just a quarter earlier felt like ancient history.
The Lions' lead was down to one and the atmosphere and momentum in the Harriton gym said they were on the ropes. Freshman Sydni Scott's body language – her head down during a timeout with 4:36 to play and O'Hara clinging to a 34-33 lead – said so too.
Down, but not defeated.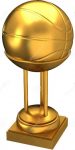 Scott's baseline layup and-1 with 3:19 remaining reclaimed a four-point lead and snapped the Lions out of their second-half funk as Cardinal O'Hara downed Spring-Ford, 43-37, in the second round of the PIAA Class 6A playoffs Tuesday at Harriton High School.
The District 12 champion Lions, which got 11 points from freshman Scott and 19 points and seven rebounds from sophomore Amaris Baker, improved to 15-11 as the underclassmen-led team has come of age in a big way in the postseason. O'Hara earns a date with District 1 runner-up Neshaminy – a 70-40 winner over Hazleton Tuesday night – in the quarterfinals on Friday at a date and time to be determined.