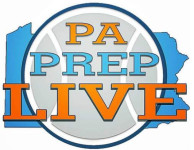 By Matthew De George
At first blush, the starting five Tony Bacon assembled for Glen Mills' senior day seemed little more than ceremonial.
Conveniently, Bacon had five seniors to honor Saturday. Less convenient was that four are forwards, and the quintet excluded both of Glen Mills' tempo-controlling guards against a backcourt-heavy Upper Darby squad.
So how long was the first shift's leash in a game of vital importance for the Battling Bulls' playoff aspirations? Try the whole first quarter, a blitzkrieg that ensured Glen Mills never trailed in a 52-41 nonleague victory.
When a platoon of reserves entered to start the second, the Bulls held a 15-6 advantage. And the tone set early would resonate throughout the game.
"It was fun," senior forward Myron Sanders said. "We just had fun. We played up and down the court, we outhustled, we all worked hard and we did it."
Sanders' early intensity stretched the full four quarters. He led all scorers with a season-high 23 points and grabbed six rebounds. Most importantly, though, the low-post grit that Bacon deployed from the opening tip set the stage for a 50-21 domination on the boards that helped Glen Mills (11-8) weather a sub-par shooting day.