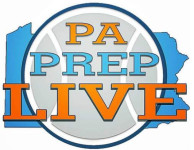 By Matt Smith
Cardinal O'Hara's Erin Welde will never be the player who scores 20 points a game and wows everyone with her offensive wizardry.
Instead she brings so much more to the Lions.
Once a backup to Division I players such as Maura Hendrixson (Drexel), Kenzie Gardler (Villanova) and Hannah Nihill (Drexel), Welde worked to find her niche and earned a starting job on the team her senior year.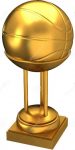 O'Hara coach Chrissie Doogan said recently that she cannot take Welde off the court because of her strong defense, energy and leadership. So what if Welde doesn't bring much on offense — without her, it's hard to imagine the Lions would still be alive in the PIAA Class 6A tournament.
"I know that I'm not going to be beneficial on offense, it turned out," Welde said, laughing. "So, I know the only way I can stay on the court is if I'm playing good defense. If I'm not playing good defense, it doesn't matter if I help out on the offensive end, I won't be on the court. And I want to play. I just try to bring my best."