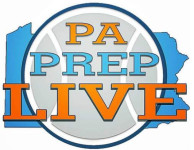 By Matt DeGeorge
It'll be a Catholic League building hosting two Catholic League teams Friday night. The only thing that changes when Archbishop Carroll and Bonner & Prendergast collide in the PIAA Class 4A tournament at Cardinal O'Hara High is the stakes: One will advance to the state quarterfinal, one will have its season end.
In a rivalry that doesn't need extra amplitude, Friday's date (7 p.m.) provides some.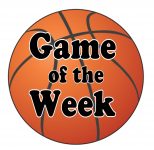 "You have the rivalry factor," Friars coach Kevin Funston said. "You always have bragging rights. I think it becomes a little more of a strategy game than a game of, we are who we are and have we taught them enough. Knowing the competition will make it a little more exciting for us."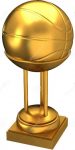 The teams met in the regular season at Carroll, a 61-44 win for Bonner & Prendie Jan. 18. But both coaches apply significant caveats to that encounter. Injuries have narrowed Carroll's roster, burnishing it to a heightened focus that has led to wins in eight of 10. The two losses were to teams still alive in states: An overtime setback to Class 5A squad Archbishop Wood and the PCL quarterfinal loss at 6A side La Salle, where Carroll led by 18 in the second half.
Even so, Funston is careful to point out that the regular-season meeting was a six-point affair after three quarters. So how much of a lesson can be drawn?
(click on this link for the full story as well as other playoff game reviews)
Webmaster's note:  The Archbishop Carroll vs Bonner & Prendergast PIAA 4A quarter-final game will be LIVE audio broadcast tonight right here on Delcohoops.com.  Our broadcast will begin at 6:45 PM.