By Corey Sharp
The PIAA state basketball quarterfinals have arrived, and the District 1 girls are dominating the Class 6A bracket.
Of the eight teams remaining in the championship tournament, five — top seed Garnet Valley, defending state champ Upper Dublin, second seed Neshaminy, third seed Abington, and seventh seed Council Rock North — are from District 1. One team, top seed Cardinal O'Hara, is from District 12.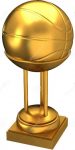 And all six are involved in three huge games on Friday night.
Upper Dublin and Abington headline the night with their fourth meeting of the season, at Bensalem at 7:30. Abington leads the season series, two games to one, with its latest victory, a 56-44 win, coming in the Suburban One League semifinals.
In second-rounds games on Tuesday, Jackie Vargas scored 17 points and Dayna Balasa added 11 to help Upper Dublin beat North Allegheny, 41-32. Abington beat Cumberland Valley, 52-48, as Kassondra Brown scored 13 points and had a key steal, and Cam Lexow added 12 points.
Garnet Valley, the District 1 champion, is to play Council Rock North at 7:30 at Norristown. The Jaguars defeated Bethlehem Freedom, 62-40, on Tuesday as Emily McAteer recorded 24 points, seven rebounds, and three assists. Madi McKee had 13 points and 11 rebounds, and Brianne Borcky had 12 points and seven assists for Garnet Valley.
(click on this link for the full story on all the playoff games)