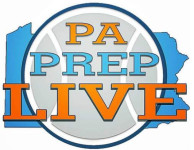 By Matt Smith
Audrey Rosenblum is missing softball practice, but she finds time to get some hacks in after school.
"Sometimes I hit for about 15 minutes before basketball practice," the Radnor senior guard said. "But there's a no-practice rule when you're in states."
Rosenblum is the only softball player on the girls basketball team at Radnor (20-6), which is returning to a PIAA tournament for the fourth time in six years.
"It's sad to think it's almost over. Our fourth-grade team, the Radnor Rush, has been together all the way through, especially the three of us seniors (Rosenblum, Holly Holtsberg, Cara Camposano). Going into the last game, and now, we feel that we have nothing to lose," Rosenblum said. "It could be the last time we go out there together, so we don't want to go out there without a fight."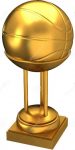 Most of "RGB" is comprised of lacrosse players, including junior forward Ellie Mueller, who recently eclipsed the 1,000-point mark for her career.
"Everything since the first round of districts until now has been extra," Mueller said. "Everyone has their spring sports we should be at right now, but we're all here in the gym and loving it, while everyone else is practicing outside in the cold. … It's really exciting."