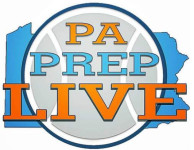 By Matthew DeGeorge
Tyreese Watson doesn't let the question finish before answering. With Bonner & Prendergast having playing just one game in 20 days, has the intensity in practices ramped up?
"Yes. We're in the gym every day," the junior guard said this week. "We're still playing against each other. We're in practice and competing, so it's not like we're just sitting out waiting for the next game."
In the six weeks from Jan. 4 to the Catholic League quarterfinal loss to Neumann-Goretti Feb. 15, the Friars played 14 games. In three weeks since, they've played one, the District 12 Class 4A final. So to ward off rust ahead of Friday's states opener against Littlestown (7 p.m., St. Joseph's Prep), Bonner has had to generate its own momentum.
Watson is as prepared as any. A knee injury ended his sophomore season early, missing the Friars' run to the Class 5A semifinals. He's eager to be part of this year's title chase.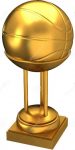 "I learned from being out watching, it's been me being able to see what openings I could have on the court, when I can do on the court and off the court," Watson said. "It has made me better as a person, too, sitting out and watching my guys play."
Last year's journey ended in overtime to eventual state champ Abington Heights. In learning from that disappointment, the Friars (18-5) are 4-0 in overtime this season, including a 59-57 win over reigning PIAA 4A champion Imhotep Charter in the district final.