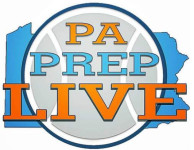 By Matthew DeGeorge
R.C. Kehoe was picking up his son from school when he swung by the gym at Archbishop Carroll to say a quick hello to Paul Romanczuk.
It was the fall of 2016, and Kehoe's son, Tyler, had just transferred in for his sophomore year. Romanczuk was then coaching boys basketball, including a particular freshman who connected them both.
"Paul grabbed me and said, 'you know the big kid over there. That's Tairi,'" Kehoe recalled this week. "And I was like, wow. I hadn't seen him really since he was born because Lari was traveling so much. It was a surreal moment. It was like wow, I don't know if there any words to describe the feeling I had."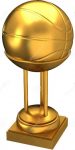 Tairi Ketner is living proof of the uncanny connections that the Philadelphia Catholic League propagates. The junior forward at Carroll is following in the footsteps of his father, the late Lari Ketner, a standout at UMass who played in the NBA. In his days at Roman Catholic, Lari was Kehoe's teammate, Romanczuk's opponent, and eventually a close friend to both. And the chance to see Tairi blossom for the Patriots, who start the PIAA Class 4A tournament Friday night against Allentown Central Catholic, transcends the league's parochial rivalries.
Tairi is the oldest child of Lari, who died in 2014 at age 37 after a battle with colon cancer. The last name holds weight in the Catholic League, a legacy Tairi is proud to carry.
(click on this link for the full story)