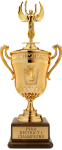 By Matt Smith
Sally Austen ensured Radnor's survival in the District 1 Class 5A tournament.
The senior guard/forward's play was aggressive in crunch time Saturday at Marple Newtown. She delivered all five of her squad's points and came up with a big defensive rebound in overtime.
Austen had a basket and went 3-for-4 at the free-throw line to lead No. 10 Radnor to a dramatic, 43-42 victory over seventh-seeded Marple Newtown.
Austen was cool in crunch time for Radnor, which travels to another fellow Central League opponent, sixth-seeded Harriton Wednesday for a second-round contest.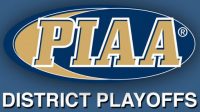 "I think everybody just brought the energy today and that helped us," said Austen, who totaled 11 points, including six in the first period. "We were excited to play and get the win."
Down the stretch, Austen ran the point. It's not her natural spot on the floor, but coach Mark Jordan entrusted her to engineer the offense with Radnor's season on the line.