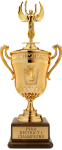 By Kev Hunter
Josh Jones' long-reaching rebound and putback set North Penn on its fourth-quarter charge.
Moments later, Jones buried a three, and the Knights were digging in.
"That three at the beginning of the fourth quarter was pretty big," Strath Haven coach Chris Conlan said. "That made it a two-possession game, which, to that point, made it feel like 10 or 12."
In what was a back-and-forth battle for three quarters, North Penn gained firm control in the fourth and secured a 68-62 victory in the opening round of the District 1-6A Playoffs.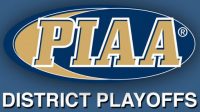 The win sends No. 18 North Penn to No. 2 Conestoga Tuesday night. No. 15 Strath Haven, led by Luke Edwards' 32 points, finished its season at 8-5.
"We were playing free and like our normal selves," Jones said of the Knights' critical push.
Jones poured in 24 points, including nine in the fourth quarter.