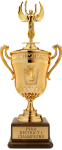 Sally Austen's career game wasn't enough to keep Radnor's season alive.
Austen scored a personal-high 14 points Wednesday night, but No. 10 Radnor suffered a 36-31 loss to No. 2 Harriton in the second round of the District 1 Class 5A tournament.
"Harriton made seven 3s tonight. It was a one-point game late, but then they hit two long balls, which were big shots," coach Mark Jordan said. "Mary Calhoun hit three 3s for them. They went up 34-27, we made it 34-31. Couldn't get closer. The girls battled. They fought hard and I'm really proud of them."
Cierra Hopson added seven points and seven rebounds for Radnor. Calhoun led the way for Harriton with 11 points.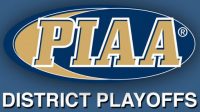 This loss marked the end of the road for longtime coach Jordan, who is stepping away from coaching high school basketball. Before taking over at Radnor, where he will continue coaching the varsity baseball team, Jordan was the basketball coach at Sacred Heart Academy. Jordan won District 1 championships at both schools and a Central League title at Radnor, where he spent the last 15 years.