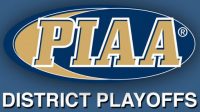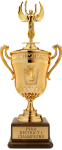 Ridley's season was dealt a fatal blow Wednesday in the second round of the District 1 Class 6A tournament.
The sixth-seeded Green Raidrs relinquished an eight-point lead in the fourth quarter as No. 11 Pennsbury rallied for a 23-21 victory.
Kylie McNicholas hit one of two free throws with 5:08 left to play. The Falcons scored the game's final 10 points en route to handing the Green Raiders a crushing defeat.
Pennsbury junior Ava Sciolla made the go-ahead 3-pointer with 1;36 to play. The play was extended after officials missed a travel violation on the baseline by Pennsbury's Layla Matthias.