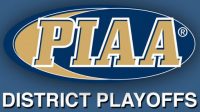 No. 1 Delco Christian couldn't fend off a late charge by Bristol and lost, 63-58, in the District 1 Class 2A championship game Wednesday.
Bristol, the No. 2 seed, outscored Delco Christian 23-18 in the final period. The Knights entered the fourth quarter holding a three-point advantage.
Elijah Alexandre poured in a game-high 23 points in leading Bristol to the championship.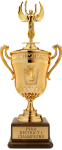 Delco Christian had four players reach double figures. Jordan Mitchell led the way with 19 points and Joe Dell'Arciprete netted 14. Josh Park added 13 and Jace Kee had 13.
"Really tough loss in the final three minutes," Knights assistant coach Matt Hummel said. "Parks and Dell'Arciprete fouled out and they chipped away at our lead and overtook us."
Delco Christian finished the 2021 season with a record of 11-5.