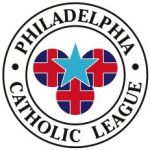 By Jack McCaffery
For almost a year, Kevin Funston had a fear. By Friday night, it would become real.
The first-year basketball coach at Bonner & Prendie, Funston was an assistant last year to Jack Concannon. So that was him on the bench at the Palestra last February, watching a last-half-second opportunity fail, watching Roman Catholic celebrate a two-point victory in the Catholic League championship game, and watching the looks on the younger Friars' faces.
He knew they were kids.
They would be back. Soon.
"Yeah," Funston half-sighed, almost a year later. "And I think it kind of hurt us this year. I think our guys forgot how hard the journey was."
There will be no journey back to the Palestra this year. That was decided in the Friars' 73-62 playoff loss Friday at Neumann-Goretti. There will be opportunities in the District 12 playoffs, and then in the PIAA state tournament. But, at Bonner, at any Catholic League school, there is only one real goal: Get to 33rd Street and scissor those nets. In that order.