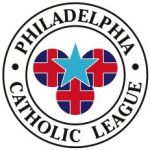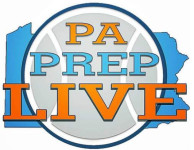 By Rich Flanagan
The looks on the faces of Isaiah Wong and his Bonner & Prendergast teammates were unfazed but aware.
Still fresh in their minds was the loss to Roman Catholic in the closing seconds of the Philadelphia Catholic League championship game last season. With a core group back aside from Ajiri Johnson (Rider), the Friars had all the pieces in place for another run at a league title.
By the end of the night Friday, the focused looks turned to disappointed glares.
Isaiah Wong had 23 points, seven rebounds and three steals and Donovan Rodriguez chipped in a career-high 19, but it was not enough as Neumann-Goretti's swarming zone defense limited the Friars offensive attack in the second half on its way to a 73-62 victory in the Catholic League quarterfinals.
Wong scored 14 of the Friars' 28 points in the opening half, including a basket off an inbounds play to give his team a 28-27 advantage with under 20 seconds remaining in the second quarter. Ja'Cor Smith (17 points) dropped in one of his three 3-pointers to end the half, and the Saints led by two going into the break.