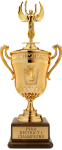 By Jack McCaffery
If it was District 1 championship night, and if it was Chester High on the basketball court, and if it was nearing spring, and if Hershey loomed in the distance, Keith Taylor would have known what to expect.
There would have been the mob of fans, many draped in orange. There would have been the Chester cheerleaders, legendary for their precision and style, bringing the crowd to a roar. There would have been bright lights at a college arena, maybe Temple, maybe Villanova. The Palestra, even.
There would have been a scene.
"Celebrities," Taylor, the Chester coach, was saying Tuesday night. "College coaches. Professional players. They would have been there, all of them, to watch a big school basketball game. The Big Stage. The atmosphere. It would have been awesome."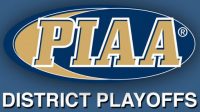 There was only some of that at 9th and Barclay Tuesday, as the Clippers rolled West Chester Rustin, 62-46 for the district's Class 5A boys basketball championship. The coronavirus still a shadowing concern, the crowd was limited to a couple of hundred, all on the same side of the Fred Pickett Jr. Gymnasium, their voices coming through loud and clear despite covered mouths. Yet for all those legendary district championship nights in the past, 36 in all dating to 1943 according to legendary Clippers historian Dave Burman, there was something uniquely challenging about No. 37.