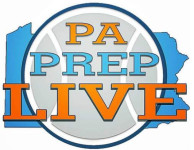 By Matthew DeGeorge
The core of Delco's hoops prowess this season resided in Class 5A, and media voters across the state reflected that in the release of the All-State basketball teams Tuesday.
Bonner & Prendergast's Isaiah Wong was voted to the first team in Class 5A, one of seven Delco honorees, all in Class 5A.
Four of the seven second-team nods were doled out to Delco players: Bonner's Ajiri Johnson, AJ Hoggard of Archbishop Carroll, Christian Ray of Haverford School and Penncrest's Tyler Norwood. Antwuan Butler of Cardinal O'Hara and Tariq Ingraham of Bonner were third-teamers.
Players were chosen by media across the state according to PIAA classification/enrollment size, with three teams of honorees in each of the PIAA's six classes. A player of the year and coach of the year were also recognized in each class.
Wong, the 2017-18 Daily Times Boys Basketball Player of the Year, averaged 22.2 points per game in his first season with the Friars after transferring from Notre Dame (N.J.). The 6-3 junior guard led Bonner & Prendie to its first PIAA tournament, advancing to the Class 5A semifinals before being knocked off by champion Abington Heights in overtime. (The Comets were represented by first-teamers Jackson Danzig and George Tinsley as well as coach of the year Ken Bianchi.)