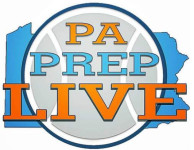 Valley Forge Military Academy put 100 points on Calvary Christian in the first round of the BAL playoffs.
That did not bode well for Delco Christian, which had to face the top-seeded Trojans in Tuesday's quarterfinal round.
Well, the Knights managed to hang in with the Trojans for three of the four quarters. It was the second quarter that proved costly in a 67-50 loss to VFMA.
The Trojans outscored the Knights, 22-7, in the second quarter to take a 37-20 lead into the locker room at halftime. That was enough to send Valley Forge into Thursday's semifinals against fourth-seeded Holy Ghost Prep, a 52-35 winner over MaST Charter.
Myles Bunyon led VFMA with a game-high 26 points. T.J. Tann returned to the lineup after missing several games with a knee injury and paced DC with 19 points.