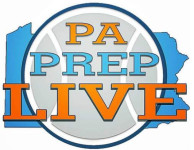 By Matthew De George
For four years, John Harrar said Sunday, he's been waiting for an opportunity like what was before him and his Strath Haven teammates: A Central League title shot, with the bonus of a little retribution against the Conestoga albatross that has plagued the last two resurgent years.
Harrar channeled every ounce of anticipation into a magisterial performance that left the Pioneers floored.
Harrar scored 25 points to go with 17 rebounds, two assists and two blocks as the Panthers controlled Conestoga, 62-54, in the Central League semis at Harriton High School Sunday.
The win moves fourth-seeded Haven (14-9) into Tuesday's final against Lower Merion, which topped Penncrest, 53-51, in the nightcap. Tipoff at Marple Newtown is 8 p.m.
If Harrar played like a man possessed, then it was history monopolizing his attention. The Panthers lost in overtime to Conestoga this season and by one point in their regular-season meeting last year. At this stage of the Central League playoffs a season ago, the Pioneers clipped a 19-3 Panthers team, 42-40.
Six days later, Haven's season abruptly ended in the first round of the District 1 tournament.
(click on this link for the full article)
(Webmaster's note: The Strath Haven vs Lower Merion Central League Championship game is our Game-of-the-Week and can be heard LIVE Tuesday night. Click on our link on the left side of this page.)