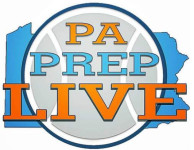 By Matthew DeGeorge
As Haverford School's bright start to the 2016-17 season dimmed, coach Bernie Rogers knew in the back of his mind that the process could allow more than one chance at a championship.
Last year's Fords won 16 of their first 17 games, but the season pivoted in a five-overtime setback at the hands of Germantown Academy Jan. 24. From there, the Fords lost three straight, five of six and six of their final nine to spiral out of the lead in the Inter-Ac, watching GA and archrival Episcopal Academy split the crown and the Fords drought stretch to 17 seasons.
But Rogers knew he had not a single senior among his rotation. He knew, in his second year in charge, that there was more room to grow.
"I think last year we were on such a roll, then we lost the five-overtime game, then lost again, and it's almost like it's the first time we got punched in the face," Rogers said Wednesday. "I think this year when we faced adversity in games, it didn't bother us."
(click on this link for the full story)