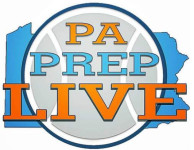 By Matthew DeGeorge
To fulfill its hopes of qualifying for the Central League semifinals, Garnet Valley required something special in the final moments Friday. Cade Brennan stepped to the mark.
The forward laser-beamed home a 3-pointer, just his second of the season, as the buzzer sounded to give Garnet Valley a 53-50 win over Conestoga.
The win earns the Jaguars (16-6, 11-5) the third seed and a date with second-seeded Lower Merion in Sunday's semifinal. It is Garnet Valley's first trip to the Central League playoffs. Upper Darby (11-5 in the league) is the fourth seed. Had Conestoga won, it would've been the fourth seed and Upper Darby the third with Garnet Valley dropping to fifth.
Brennan scored 11 points, as did Greg Vlassopoulos. Austin Laughlin led the way with 15 points, and Connor O'Brien chipped in eight.
Also in the Central League:
(click on this link for more game stories and scores)
Webmaster note:  Delcohoops.com will LIVE broadcast the Central League Basketball Championship games for both girl's and boy's teams this Tuesday night. First broadcast will begin at 5:45 PM.