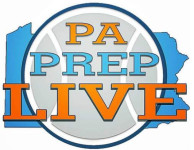 By PAPrepLive
Diby Keita scored 15 points and Upper Darby recovered from an insipid first half to upend Ridley, 58-36.
With the win, the Royals (16-6) have clinched a spot in the Central League playoffs, which begin Sunday at Marple Newtown.
UD outscored the Green Raiders 39-14 after halftime. Keita scored all of his points from beyond the arc. Magd Abdelwahab paced the Royals with 16 points.
Enoch Clark led Ridley with 15 points.
Calvary Christian 61, Christian Academy 53 >> Tehron Phillips paced the Crusaders with 13 points. Grant Sareyka and Brandon Rochester chipped in with 11 points apiece.