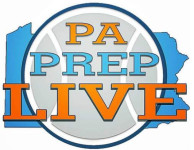 By Matthew DeGeorge
By process of elimination, you could've easily arrived at Bonner & Prendergast's approach against Madison Borum Wednesday.
What the Pandas wouldn't do, in their PIAA Class 4A second-round contest with Lake-Lehman at Bethlehem Freedom High, was allow the 6-1, 1,000-point scorer to match up with any Panda one-on-one. They wouldn't try in vain to match her height. So the only logical choice was a variety of zone looks that allowed every Panda, from 5-4 Dakota McCaughan literally on up, to get a chance to stem the tide.
Together, they assembled a superlative performance, Bonner & Prendie muting the District 2 champ into a 54-34 thumping to advance to the state's Elite Eight.
"It was either to have Alexis Gleason or Ariana McGeary to get in front of her and definitely try to keep her out as much as we can and to block any passes that they were looking for her in the middle," guard Maeve McCann said. "Every passer was looking for the middle. So the guards were trying to jump and help the big girls, because they were definitely having a game with her. They did a great job on her."