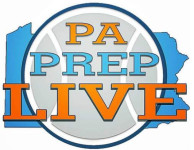 By Pete Digiovanni
Four years ago, West Chester Rustin coach Keith Cochran started a pair of freshmen, Jake Nelson and Taj Asparagus. The Golden Knights took their lumps, but anyone who knew basketball could see the potential in the pair.Tuesday night, the pair proved it has fully grown up. Asparagus hit two free throws with 4.7 seconds left in the fourth quarter to give the Golden Knights a thrilling 66-64 nonleague win over Chester.
Nelson led all scorers with 28 points and hauled in 13 rebounds, while Asparagus added 19 points and eight boards.
Rahmaad DeJarnette led Chester with 27 points on the night, and Akeem Taylor added 14 for the Clippers (0-2).
Golden Knights freshman Ivy Pettit added 17 more for Rustin.
"They really have come along way as a pair and it was good to see them both have big games together," Cochran said. "We knew how tough Chester is. They are tough at the beginning of the year, the middle of the year or at the end, so it was a nice win for us. We need Jake and Taj to lead us on and off the court."