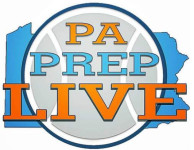 By Matthew DeGeorge
A season ago, defenses reliably knew where to find Jack D'Entremont. The Radnor wing was, more often than not, parked behind the 3-point line, the kind of spot-up shooter that is the common currency of so many high school half-court offenses.But the goal for D'Entremont between his sophomore and junior campaigns was to be more than that, and with a three-inch growth spurt sprouting a lanky 6-5 frame, he's literally and figuratively risen to the challenge.
D'Entremont showed what he can do Friday night, scoring a career-high 23 points – mostly in the paint – to go with nine rebounds as Radnor pulled away from Strath Haven, 63-41.
"That was a big focus in the offseason, to get better, more well-versed," D'Entremont said. "And I feel like I've done that."
Friday's evidence was compelling, for D'Entremont and a Raiders team that has surpassed its win total of three from 2017-18. D'Entremont drained nine buckets from the field, only one a 3-pointer. On the season, he's hit 14 3-pointers, tops on Radnor, among 45 made baskets. Contrast that to last season, when 22 of his 33 field goals were of the 3-point variety.