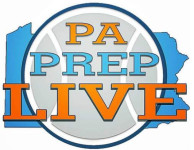 By Matthew De George
The District 1 Class 5A boys basketball tournament will feature six Delaware County schools. Somehow, the round of 16 games to be played Wednesday, Feb. 22 won't include any of those teams encountering each other.
Via the final district power rankings released Sunday, Delco's representation in 5A is perfectly staggered for teams to avoid each other, while Friday's opening round of the 6A bracket includes both Delco qualifiers earning home games.
Chester (17-5) is the top seed in 5A and will host Upper Moreland in the first round on Feb. 22. Penncrest (16-6) is third, setting up an all-Central League affair with No. 14 Harriton.
The other four teams hit the road. Ninth-seeded Strath Haven (13-9) visits No. 8 Upper Merion. No. 10 Springfield (13-9) gets No. 7 Holy Ghost Prep. Glen Mills (12-10) ventures to West Chester Rustin as the 12 seed, while No. 13 Academy Park (12-10) meets Bishop Shanahan.
Game times will be made official when the brackets are Monday.
Marple Newtown (10-12) finished 17th, just outside the 16-team field.
(click on this link for the full article)