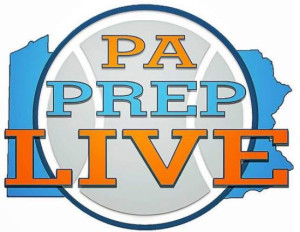 By Bruce Adams
The Strath Haven boys' basketball team, which has lost only one game at home this season, relied on its defense to gut out a 44-42 nailbiter against visiting Harriton Friday evening.
"We gutted it out tonight," said Strath Haven's first-year head coach Dave McFadden. "We normally play man-to-man defense, but we recently had an injury and have played more zone [defense] the last few games. We forced Harriton into [taking some] quicker shots [tonight]."
In a defensive, seesaw struggle, Strath Haven (16-3, 12-3) held an 12-11 lead at the end of the first quarter, Harriton had a 25-23 advantage at halftime, then the hosts came back to take a 35-31 lead at the end of three quarters.
Strath Haven held a 41-37 lead with a little over two minutes left in the game, but Harriton had some kick left in them.
The Rams' Will Esposto (who finished with a game-high 13 points, including three treys) hit a 3-pointer from the right corner to make it 41-40. Harriton went ahead, 42-41, with 1:02 left when a Strath Haven inbounds pass under the basket went awry, and the Rams' Tyler Allen scooped up the loose ball at midcourt, and drove in for his only basket of the night.
With about 40 seconds left, Strath Haven's Josh Singleton put the home team ahead 43-42 with an offensive rebound inside heavy traffic and a score underneath the basket.
(click on this link for the full article)