By Matt Smith
Siobhan Boylan was the only active freshman on Cardinal O'Hara's 2017-2018 team.
She paid her dues.
As she progressed, Boylan became a secret weapon for the Lions. She learned plenty from Daily Times Player of the Year Maura Hendrixson, Kenzie Gardler and Molly Paolino, who were all senior standouts.
Boylan searched for a path to semi-consistent playing time off the bench. She was a rookie, looking to do little more than fill a roster spot vacated by two-time Daily Times Player of the Year Hannah Nihill, who led the team to a Catholic League title and an appearance in the 2016 PIAA Class 4A final.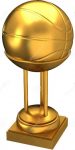 "For me, as a freshman, I knew it was going to be difficult to fill those shoes, coming in after Hannah left," she said. "I knew that would be hard because she was such a great player."
Boylan earned the trust of former head coach Linus McGinity, who retired after Boylan's freshman year. In the 2018 Catholic League semifinal round against Archbishop Wood, Boylan hit two foul shots with 10 seconds left to put the game out of reach. And, in the championship against Neumann-Goretti, Boylan came up with a steal and made two free throws in the third quarter. At the time the Lions were battling back from a nine-point deficit, looking for some kind of spark.