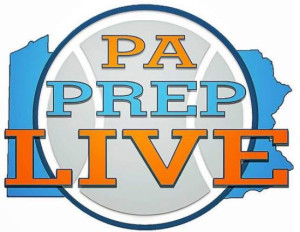 By Bruce Adams
Ridley jumped out to an early lead and led the rest of the way in a 53-47 win against Lower Merion Tuesday.
The victory kept Ridley's Central League record unbeaten with one game left, against Garnet Valley Thursday. A win there earns Ridley a bye into the Central League final.
"Traditionally, we've not gotten off to quick starts in games this season," Ridley head coach Mike Snyder said. "We've (sometimes) fallen behind early and had to catch up, so it was nice to get a early lead and keep it."
The persistent Aces, who were celebrating Senior Night, kept coming after the first quarter, but the closest they got  was at the end of the third stanza, when they only trailed by four at 39-35.
At the beginning of the fourth quarter, Ridley went on an 8-0 run to take a 47-35 lead. Julian Wing hit a jumper, Ryan Bollinger nailed a three-pointer from the left corner, and Brett Foster hit a jumper to give the visitors some breathing room.
Foster, the Central League MVP last season, led all scorers with 16 points, while Wing and Bollinger chipped in with 12 points apiece.
"Ridley doesn't beat themselves, and they play with good tempo," Lower Merion head coach Gregg Downer said. "…. Foster is hard to deal with, and they're a seasoned 20-1 ballclub. I think we shot too many quick threes tonight, but that's because of Ridley's defense."