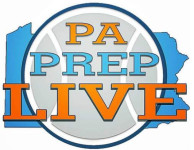 By Matthew De George
Kharon Randolph scored 14 of his team-high 21 points in the fourth quarter as The Haverford School kept Kiski Prep at a distance in a 71-63 win in the first round of the Pennsylvania Independent Schools Athletic Association Tournament Thursday.
Christian Ray added 17 points and 10 rebounds, and Jameer Nelson Jr. tallied 18 points, six assists and four steals in an all-around outstanding performance for the sophomore. The seventh-seeded Fords (19-6) held Kiski to just seven points in the third quarter and outscored the visitors 43-29 in the second half to erase a halftime deficit.
Haverford earns a quarterfinal date Saturday at the Hill School, the No. 2 seed. Tipoff is at 4 p.m.