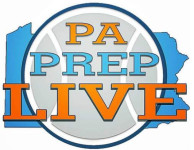 Jordan Parks was unstoppable Wednesday night.
The Delco Christian guard poured in a career-high 25 points to lead the Knights to a 60-41 Bicentennial League boys basketball victory over Bristol.
Parks, who went 8-for-10 at the foul line, added four rebounds, four assists and three steals. Tyler Penley netted 14 points and Jacob Bronkema contributed eight for the Knights (11-8, 9-6), who blew the game open with a 23-8 run in the second quarter.
Elsewhere in the Bicentennial League:
Plumstead Christian 59, Christian Academy 55 >> The Crusaders' fourth-quarter struggles cost them a win on the road despite a strong performance at the free-throw line (16-for-22).
Jalen Sherrill scored a team-high 19 points to go with six steals. Davier Daniels added 12 points and Tehron Phillips finished with eight.