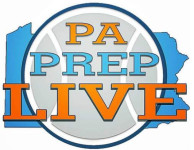 By Matthew De George
For one half Thursday afternoon, Ja'Qualyn Kelly and his Glen Mills frontcourt mates didn't get much work on the offensive end. It was a good problem to have, watching their fellow Battlin' Bulls sink six first-half 3-pointers against Chichester.
But the tide invariably changed, dictated by Glen Mills' control of the game. And Kelly was ready to capitalize.
Kelly scored 16 points, 14 in the second half, as the Bulls adroitly executed the high-low game to net a 64-53 Del Val League win.
Having a team that shot 6-for-12 from 3-point land in the first half attempt a scant four triples in the second may seem imprudent. But Thursday's was largely a case of Glen Mills reading the defense and reacting accordingly.