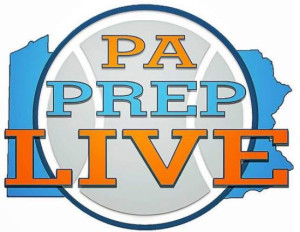 By Matthew De George
 In their third game in four days, trailing after a sluggish opening quarter, Bonner & Prendergast senior guard Christian Lane could've looked for excuses. He and his fellow Friars could've sought an out, against a well-rested and game Academy Park side on its home court.
Instead, they just decided to look for Ajiri Johnson in the paint … again and again and again.
The Nigerian-born center scored 23 points to go with 17 boards as Bonner & Prendie continued its unbeaten start with a 64-46 nonleague win Monday night.
That result came on the heels of Sunday's domination of Simon Gratz, itself less than 48 hours removed from a long ride Friday to beat Beaver Falls on a last-second Tymir Cooper 3-pointer.
So when AP, in its first game in nine days, hit the Friars for the night's first five points and led 13-8 after one stanza, Bonner & Prendie didn't opt for the ready-made cop-out.
"I told the kids, we could always use it as an excuse if you want to," coach Jack Concannon said. "We played yesterday, Friday. I said, good teams don't make excuses."
(click on this link for the full article and more game scores)