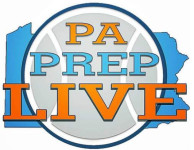 By Steve Moore
As the throng of Great Valley students poured from the stands at the final buzzer and surrounded their victorious schoolmates, one final, simple chant engulfed the circle of jumping, happy teenagers.
"Temple, Temple."
It signified the obvious, that the Patriots will head into Philadelphia for the District 1 Class 5A boys basketball semifinals Wednesday night.
Second-seeded Great Valley snapped a tie with under two minutes to go, while scoring four of the game's last points, to outlast No. 10 Springfield (Delco), 41-38. The Patriots head to the Liacouras Center to face No. 3 Penncrest in the first semifinal on Wednesday at 6 p.m. Springfield falls into the consolation round with a chance to make the PIAA tournament still in the offing.
"It feels great to be going to Temple knowing that we played most of our season without Alex Capitano (who missed significant time due to a broken hand)," said Nate Graeff. "We came together as a team. Team ball pays off."
Great Valley (18-6) came up with some key defensive stops in the fourth quarter, holding the Cougars (14-11) without a field goal for the final four minutes, 57 seconds of the game. They took lead for good on a perfectly executed backdoor layup by Capitano with 1:42 left.
The Patriots held a tenuous 28-27 lead after three quarters, which they quickly extended to three on a Capitano basket. They held the advantage at 35-31 with 5:07 left following a 3-point basket by Gavin Frankenheimer. Jordan McKenzie quickly silenced the home crowd by rebounding a missed shot for the bucket and the foul. The resultant free throw made it 35-34 with under five minutes to play. What nobody in the gym would know at the time would be that was the last basket for Springfield.
"We played it right," Graeff said in amazement when told about the feat. "They're a well-rounded team with a lot of guys eho can score, so to hold them without a basket for that long is incredible."
(click on this link for the full article)