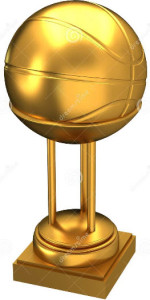 By Matt Smith
Cardinal O'Hara goes after its first PIAA Class AAAA championship Friday night.  Here's a glance at the big matchup with reigning state champion Cumberland Valley
Cardinal O'Hara (26-3)
District 12 Champion
Probable Starters: G Hannah Nihill (5-5 Jr.), G/F Mary Sheehan (5-11 Jr.), G Kenzie Gardler (5-6 So.), G Maura Hendrixson (5-9 So.), G Lauren Leicht (5-4 Jr.) or G Molly Paolino (5-6 So.)
Cumberland Valley (28-3)
District 3 Champion
Probable Starters: F Morgan Baughman (5-10 Sr.), G Morgan Frazier (5-5 Sr.), G Katie Jekot (5-9 Jr.), G Kelly Jekot (6-0 Sr.), Addison Kirkpatrick (6-0 Jr.).
What To Watch: The Eagles are vying for their third consecutive PIAA Class AAAA championship, led by the Villanova-bound Kelly Jekot, who is the two-time Gatorade Pennsylvania Girls Player of the Year. O'Hara thrives in stopping athletic players such as Jekot, an excellent ball handler who can drive and shoot, but the Eagles have three of those players. St. Joseph's verbal commit Katie Jekot, who is Kelly's sister, and Morgan Baughman have shot the ball extremely well during CV's postseason run.
O'Hara has weapons all across the floor, with Sheehan (12.5 ppg.), Nihill (11.1 ppg.) and Gardler (10.5 ppg.) leading the way. Nihill is the engine that makes O'Hara go; if she's bottled up, the Lions will have a difficult time. Gardler (48 3-pointers) and Hendrixson (49) have to hit shots early to establish a tempo, and the Lions can't afford to find themselves playing from behind the whole way. A five-point deficit to Cumberland Valley is not the same as a five-point deficit to North Penn.
Sheehan will be a major factor inside the arc. If she can score inside the paint and control the glass, the Lions will be in good shape.
When: Friday, 6 p.m.
Where: Hershey's Giant Center
Who to Follow: Matthew De George (@sportsdoctormd) and @DelcoSports on Twitter.