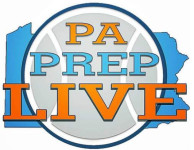 By Matthew De George
Academy Park nearly completed the second installment of a league-upending double Friday night. But Jay Fitzgerald and Penn Wood had other ideas.
Fitzgerald scored 11 points, including a 3-pointer to put Penn Wood up for good in overtime as it eked out a 60-55 win to clinch the Del Val title.
Vincent Smalls led Penn Wood with 15 points, and Rashaad Anderson added 14. Pernell Ghee also checked in with 11 points for the Patriots (15-6 overall, 9-1 league).
But Academy Park didn't go quietly. After hitting a 3-pointer at the buzzer Tuesday (via Marq Greenwood) to tip Chester and hand Penn Wood the inside line to an outright title, Nasiem Harley did the honors Friday with a buzzer-beating triple that sent the game to overtime knotted at 51. Harley again led AP with 19 points.
Nick Simmons and Dwayne Leslie added 10 points apiece for Academy Park (12-10, 6-4).