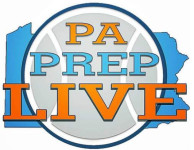 By Ed Morlock
The Upper Merion boys basketball team has been through more ups and downs than it can count.
The Vikings won just three games in 2014-15, but responded the next year with a 13-win improvement and a district playoff berth. The season was highlighted by a double-digit win over eventual district champion and state semifinalist Plymouth Whitemarsh, but the Vikings season came to an end in the first round of districts with a two-point home loss to Academy Park.
The 2016-17 season got off to a fast start but quickly turned when their star center Matt Faw injured his foot and had to miss six weeks. The Holy Cross commit returned without missing a beat. He led the Vikings to a key win in the regular season finale and two district playoff victories. The latest was one of the biggest in school history — a three-point win at No. 1 seeded Chester to clinch the school's first state playoff berth since 1993.
"After a few of the losses — some of the losing streaks — our heads were hanging a little bit," senior forward Ethan Miller said. "But we knew if we made it into the playoffs that no matter what we'd have a chance. We're good enough despite the seeding that we could make a run and do good things."
"It's incredible all that we've gone through as a group," Upper Merion coach Jason Quenzer said. "From the lowest of lows to the highest of highs to all the in between. I think my biggest message throughout the whole season this year was when we lost games and didn't win as many as we expected to win, I just said, 'Guys listen. Ultimately we want to win as many possible games to put ourselves in a position where we have a home playoff game and the best possible seed, but ultimately all these experiences are going to give us something. That's been the case since you guys have been here and wore a Vikings jersey.' We've been in tight games where we've lost, we've been in tight games where we've won. I think we've kind of experienced the gamut. I don't know how much more you can throw at these guys and say, 'Have you experienced this yet?' Most of the answers would be, 'yes we have.'"
(Webmaster's note: The Upper Merion vs Bishop Shanahan game is one of our Game-of-the-Week broadcasts this week and can be heard LIVE (and on Archive) by clicking on the link on the left hand side of the page.)