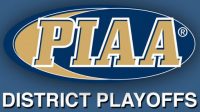 By Kevin Callahan
Midway through the third quarter, with his team up five points, Jeff Woodward chased a long rebound off his hand, and as the ball was going out of bounds, he lunged, smacking the ball ahead to a teammate.
Then, he hustled down the floor and worked his way down low to get the ball. He was fouled. He made both.
But what made the hustle play even more impressive was that Woodward is 6-foot-10. And, the senior center is already signed with Colgate University.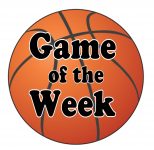 So, when the best player on the court, who already has a Division I scholarship, is playing the hardest, well, the trickle down effect is contagious … and how a team plays for a championship.
"There's no other way to play," Woodward said afterwards, drenched in sweat.
(click on this link for the full story)
Webmaster's note: Missed the game? Listen to the entire game on our archive file listed below. Go to our Broadcast Archives page for all game archives.