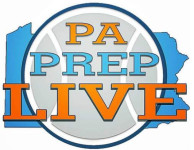 By Matthew DeGeorge
Isaiah Wong picked up right where he left off last year.
The reigning Delco Times Player of the Year scored 31 points to lead Bonner & Prendergast to an 80-72 win over Our Savior Lutheran of New York Friday night.
Tyreese Watson did some serious work for Bonner, scoring 17 points to go with 10 assists and eight rebounds. Tariq Ingraham and Chris Haynes added nine points each for the Friars, who won in Kevin Funston's first game in charge.
In other nonleague action: