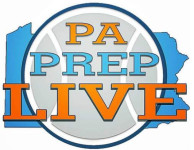 By Matthew DeGeorge
Donte Stovall's steely nerves at the line turned into one of Chester Charter School for the Arts' biggest wins as a program Saturday.
Stovall was 4-for-4 from the free-throw line in the final two minutes to tally a team-high 10 points and lead CCSA to a 49-44 win over Strath Haven at the Media Tip-Off.
It's the program's first win over a Central League foe in its second year of existence.
Stovall also hit two 3-pointers. Jamihy Evans scored nine points, Bruce Rogers added eight and Tyler Howard paired seven points with 10 rebounds for the Sabers (1-1).
Luke Edwards led Strath Haven with 14 points, and Brady Mutz added 13.
Also at the Media Tip-Off: