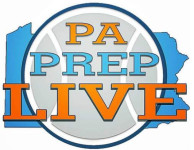 By Steve Moore
The Unionville boys basketball team entered Thursday night's finale with Sun Valley on the outside of the Ches-Mont League Final Four playoff picture.
The Indians left as the top seed from the American Division, and used their stifling defense to push Sun Valley out of the Final Four.
The host Indians shut down the high-powered Sun Valley offense, and harrassed the Vanguards into a frigid 17-for-49 shooting night, on their way to a 59-48 win Thursday night.
The result, combined with West Chester Rustin's win over Kennett Thursday night, created a three-way tie atop the Ches-Mont League's American Division. Unionville and Rustin will finish ahead of Sun Valley in District 1 playoff points, so the Indians (7-3, 15-7) and Golden Knights will represent the American in Saturday's Final Four at Oxford. 
Unionville will face West Chester East, while Rustin will meet top-seeded Coatesville.
Sun Valley's season is not over, however, as the Vanguards (7-3, 15-7) will easily qualify for the District 1 Class 5A tournament, along with Unionville, Rustin (7-3, 15-7) and Great Valley out of the American.