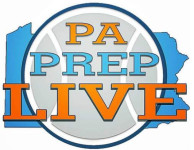 By Neil Geoghegan
Growth spurts are often accompanied by some growing pains.
During his freshman year at West Chester East, Andrew Carr sprouted up seven full inches. Two years later, he's further blossomed into a 6-foot-8 star forward for the Vikings.
"I remember really feeling the growing pains in my knees," Carr reported.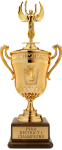 And during the 2018-18 basketball season, much like Carr himself, West Chester East has developed rather quickly, ascending from an also-ran into a district power.
"Adversity is something you have to go through," said silky smooth swingman Tym Richardson, who along with Carr has been a big-time reason for the program's ascension. "This has been a great learning experience for everybody."
Carr and Richardson led the way on Tuesday as the top-seeded Vikings shook off a truly challenging first half and eventually topped Penncrest, 40-32, to advance to Saturday's District 1 5A Title Game. That means an all Ches-Mont final, with East taking on Sun Valley at 2 p.m. at Temple's Liacouras Center.
(click on this link for the full story)
Webmaster's note: Delcohoops.com will audio broadcast LIVE today's West Chester East PIAA District One's championship game.  Our broadcast begins at 1:45 PM.