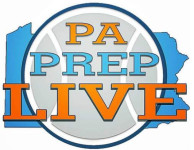 By Bob Grotz
Right or wrong, Chester High basketball coaches are measured by how they fare in state competition.And so it is with Keith Taylor, the program's rookie head coach.
Taylor didn't just get the Clippers ready to battle Martin Luther King and 6-foot-9 giant William McNair Jr. Friday night in the first round of the PIAA Class 5A playoffs at South Philly High. He got them to play the way he did when the Clippers were a force in the state playoffs.
The Clippers scored almost half of their points on hustle plays in a 61-47 upset of the Cougars, who still are wondering how in the world they could be so much bigger, and so less effective.
Whether the Chester points came from loose balls, offensive rebounds or steals, backdoor inbounds passes or blind look passes, the Clippers (19-8) turned a four-point halftime lead into a 15-point cushion before spending the last 3:37 largely at the free throw line.
Webmaster's note: The Abington Heights vs Chester PIAA 5A Round 2 playoff game is this week's Game-of-the-Week and can be heard LIVE right here on Delcohoops.com. Our game broadcast will begin at 7:45 pm.